Reviews
5-Star-Rated Orthodontic Office
With over 15,000 beaming smiles transformed since 2003, we have received numerous Elite Orthodontics reviews praising our friendly atmosphere and state-of-the-art orthodontic treatments. Take a look at what our patients have to say about their experiences at our New York orthodontic office!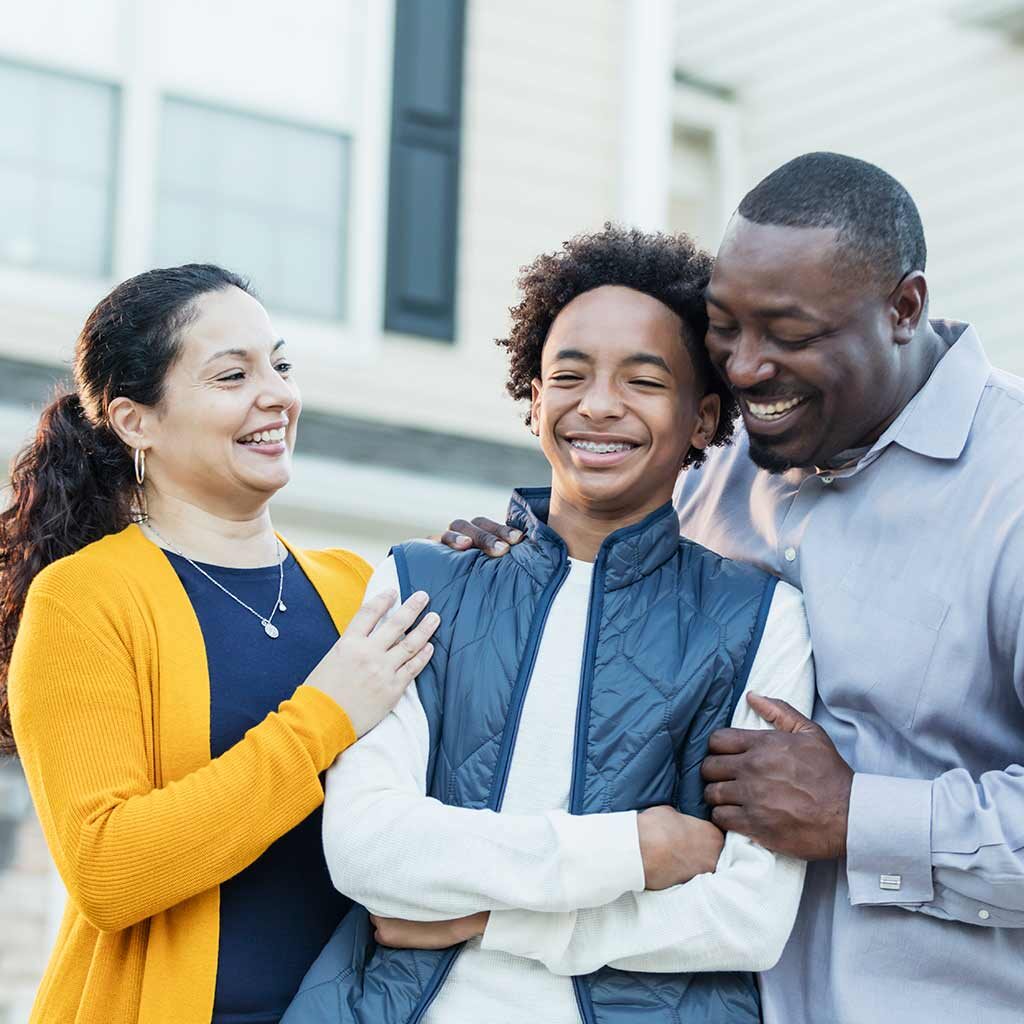 Dr. Faust is incredible. I had corrective jaw surgery and the work Dr. Faust did to fine tune everything after surgery was BEAUTIFUL. I was self conscious about my smile for a long time but Dr. Faust fixed that. My surgery happened the week before everything shut down for Covid so all of my follow ups were in the height of Covid and her office was always clean and safe. I can not recommend her more.

— Anna M.
I absolutely love Dr. Faust. She is warm, welcoming, and make the orthodontia experience easy. When my braces journey was over, I was sad that I wouldn't see her as much anymore. I love that her practice is black woman-owned and she supports women in the industry by hiring other women. I highly recommend her practice and if I had another set of teeth, I would definitely go back.

— Shauna K.
Dr. Faust is amazing! Everyone in the office is super friendly and attentive. Went in one day for a consultation and just more info and ended up getting my braces put on the same day! They are well run and I never have to wait for my appointment time. I would recommend this place to anyone to try! Making the whole braces process a little less intimidating and the Doctor is good at what she does! She tries hard to make sure nothing is cutting or scraping your mouth which is a blessing.

— Evelyn C.
I went to Dr. Faust for braces. I had braces as a teen but my bite became misaligned over the years due to not wearing my retainer (wear your retainer, kids!) I have what I would consider high maintenance teeth, as well as some general dental anxiety, and she listened to my every concern with patience as we worked to fix my bite. We didn't quit until I was completely satisfied with my new bite and smile. Also have to give a shoutout to her staff, who are some of the kindest people around.

— Ashley A.
Dr. Faust is amazing - calm, incredibly kind, impeccably thorough, and always optimistic.

— Kenny H.
What a great experience with Dr. Faust! I started my invisalign journey in Feb of 2018 and have just completed my teeth straightening with great success! The staff at Elite Orthodontics were always professional, accommodating, and pleasant. I found Dr. Faust to be diligent in explaining what stages I was in and she discussed all the possibilities with me every step of the way. She was thoughtful, considerate and gentle to the touch. I'm very happy with the way my teeth look now.

— Deenise R.
I was referred to Dr. Faust by my dentist for braces to close a space between my teeth. I think my dentist wanted me to get actual braces but I knew I wanted Invisalign. I was skeptical initially that the Invisalign would do as good a job as the regular braces but I was determined not to have any wires. Well Dr. Faust did a wonderful job and guided me through the process and we were done on time and with great results. The staff is really friendly and accommodating and the billing was extremely clear and accurate. I highly recommend Dr. Faust for her expertise but also the entire practice for courtesy, warmth, clear billing, and just an overall great experience.

— Seku B.
Never have I dreamed of having braces ever because I thought it wasn't possible for my teeth. Dr. Faust and her team are phenomenal ! They assured me I was in great hands and that everything is possible as long as you provide special care and attention to your oral hygiene. She's very gentle and precise with every detail of the procedure and overall a pleasant person to be around. I've always been able to reach her office without any wait time and I truly am enjoying this experience. If you're thinking of getting braces check her out. She's the best choice!

— Milagros M.
Dr. Faust is both a dentist and an artist and such a kind and good doctor. I was really scared about getting "real" braces as an adult, after 2 failed attempts with Invisilign. Dr. Faust walked me through everything, and made it really easy to succeed. And her whole team is so professional. I honesty look forward to my trips to the dentist!

— Carol B.
Great experience at Dr. Faust, just had my braces off, great staff always welcome me with a smile and very helpful setting the appointment. Dr. Faust is very professional at her work, will definitely recommend her to anyone how needs braces. Extremely happy with my results.

— Migual R.
Results were amazing and Dr. Faust and staff even more so. My lower front teeth were impossibly crowded and one year later using Invisalign they're perfect. Highly recommend Dr. Faust and Elite Orthodontics.

— John M.
Hands down, the absolute best experience ever! Dr. Faust and her staff are extremely professional, courteous and most of all knowledgeable! To say that Dr. Faust is an expert, would be an understatement. Contact them! You will NOT be disappointed! Thank you, Dr. Faust!

— Celicia M.
If you havent, go see Dr. Faust and team! It is always an awesome time, great environment and everyone is so lovely. Dr. Faust listened to all of my concerns, expressed hers and never did I feel pressured, rushed or uncomfortable. Dr. Faust and team made me feel like adult braces were the best decision I ever made.

— H.P.
Dr. Faust and everyone in the office werre always extremely kind and helpful. Fearing getting braces well into my forties was quickly alleviated by the staffs gentle touch and simple way of explaining my every question. I will recomend to everyone in need of cosmetic care go visit Elite Orthodontics.

— J. Price
Dr. Faust is amazing as well as her staff! All very professional and kind. Office is spotless! Also my teeth look fantastic!

— Nina B.