Children's Orthodontics
Set the Foundation for Your Child's Lifelong Healthy Smile
Parents are usually relieved to learn that early evaluation at Elite Orthodontics is not about getting braces. It's about setting your child up for a lifetime of optimal oral health, which is affected by the proper alignment and symmetry of their smile, jaw, and face. Your child's early evaluation with our pediatric orthodontist in Manhattan and NYC is not simply for aesthetics but will also help guide the growth and development of their jaw and teeth, preventing more serious problems later.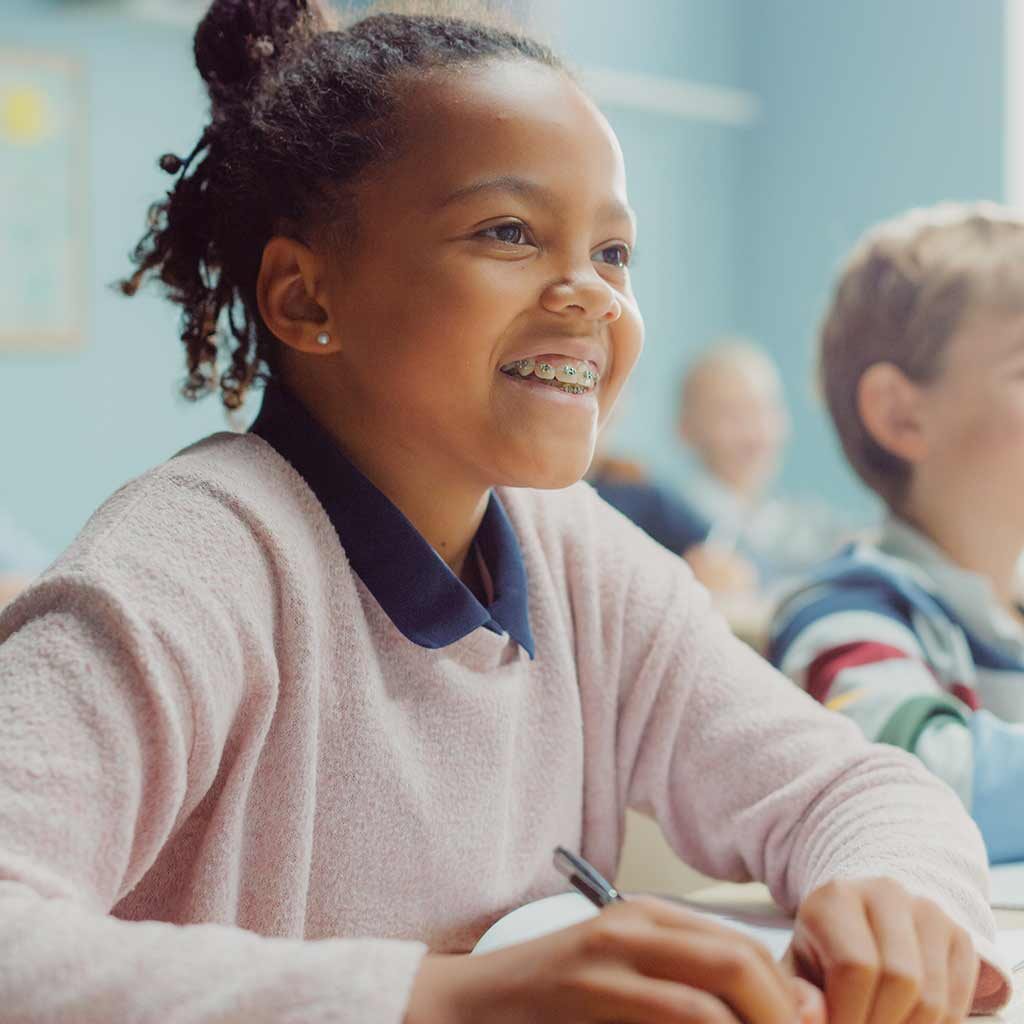 When Should My Child See a Pediatric Orthodontist?
The American Association of Orthodontists recommends that your child's initial orthodontic evaluation occur by age seven – the time when adult teeth are erupting. At Elite Orthodontics, we evaluate erupting teeth to detect issues such as a possible overbite, open bite, crowding, or gummy smiles. We can tell if your child will benefit from early treatment, as many potential problems may not be visibly apparent until prevention is too late. Beginning treatment at this optimal time not only ensures the greatest result but also means less time and expense down the road.
Signs That Your Child Needs an Orthodontic Assessment
Treatment at this early stage may not even be necessary. However, it is especially important to schedule a screening with Dr. Faust if you notice any of the following conditions in your child:
Crowded or misplaced teeth
Difficulty in chewing or biting food
Early loss of baby teeth
Mouth breathing
Finger or thumb sucking
Jaws that "pop" when opening & closing
Misaligned teeth that close abnormally or without touching
Jaws and teeth that are not in proportion to the rest of the face
The Benefits of Two-Phase Orthodontic Treatment
Dr. Faust can both straighten your child's teeth and align their jaw with little to no invasive treatment through our two-phase orthodontic treatment. This treatment works by guiding your child's growth before their jaw has fully developed, ensuring that your child has a healthy and attractive smile.
Children aged seven and older who have issues such as teeth crowding or a misaligned jaw are candidates for early treatment. As we all know, children grow rapidly, and guiding the alignment of the upper and lower jaws is easier than trying to correct a jaw after it is already grown. Early orthodontic treatment sets a good foundation that provides sufficient room for your child's permanent teeth.
Additionally, two-phase orthodontic treatment can also prevent later removal of permanent teeth to correct overcrowding and/or surgical procedures to align the upper and lower jaws.
Give Your Child a Beautiful Smile in Two Phases
During the first phase, certain appliances, which are determined on a case-by-case basis, will be used to assist in developing your child's jaw size to accommodate his or her permanent teeth and to align the upper and lower jaws.
In the second phase when your child's permanent teeth are in, wearing braces is typically required for up to two years, followed by retainers to ensure lasting results. When each tooth has an exact location in the mouth that is in line with the lips, cheeks, tongue, and other teeth, your child's teeth will function together correctly and your child will have a healthy, beautiful smile!
---
Schedule an Appointment With Our Pediatric Orthodontist in Manhattan & NYC
To experience our 5-star-rated orthodontic care, schedule your New Patient Consultation today by calling (212) 262-2948. You may also use our convenient online form. Your appointment includes the following:
Discuss Your Goals
Digital X-Rays
Complete Exam
Discover Your Options
Get Started
During your appointment, we will take the time to explain our treatment process, flexible payment options, and answer any questions you may have. We look forward to helping you achieve your happiest, healthiest smile!