Invisalign Teen®
Smile Confidently Through Your Treatment
What if you could enjoy high school without the self-consciousness or embarrassment that comes with braces? With Invisalign Teen's discreet treatment, you can enjoy taking pictures at your homecoming dances, sporting events, and even prom with a bright, confident smile! Invisalign Teen is similar to traditional Invisalign. With a series of clear, removable, plastic aligners, you can straighten your teeth without your friends or family noticing. Dr. Faust is a 5-star-rated orthodontist for Invisalign Teen in Manhattan and NYC.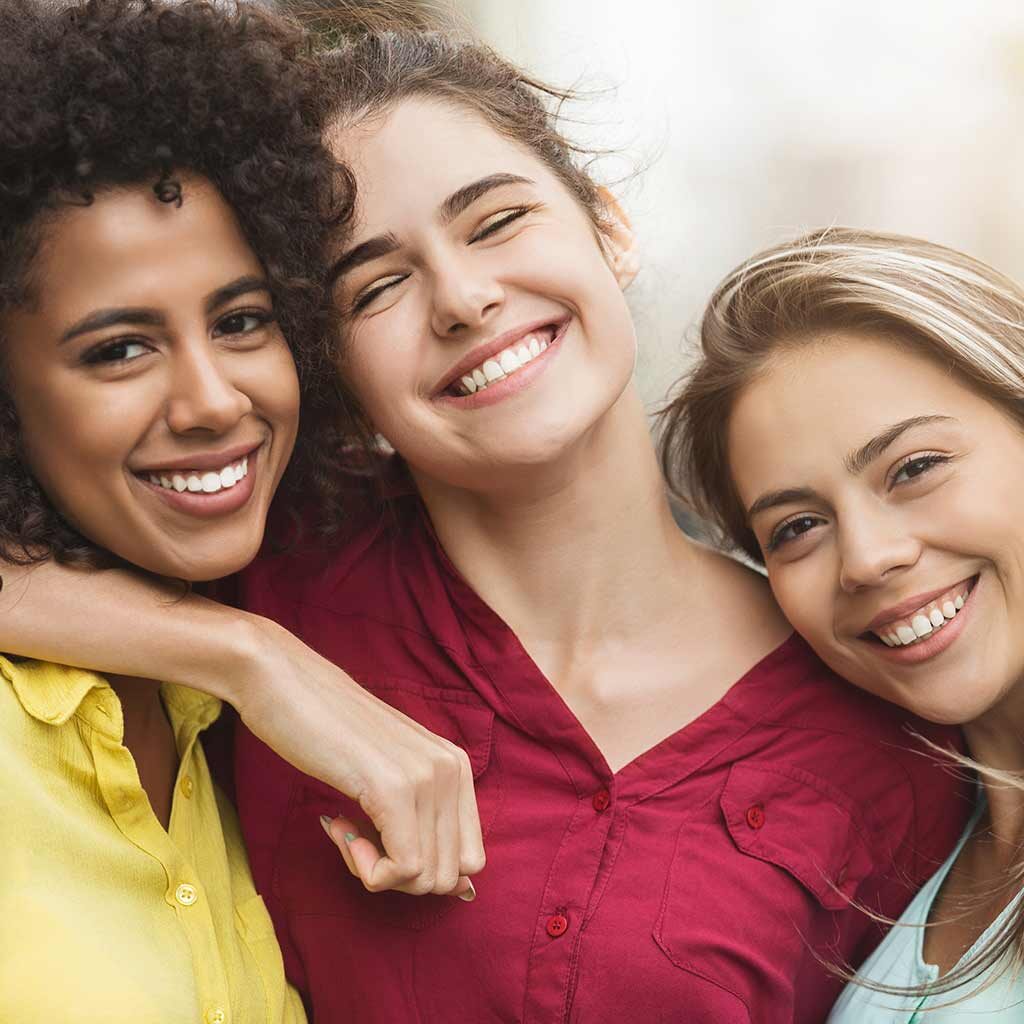 Play Your Sports or Instruments as You Always Have
If you play an instrument or sport, simply remove your Invisalign Teen trays and play the way you always have. With traditional metal braces, you are subjected to an adjustment period or are required to buy expensive brace-ready mouth guards. Invisalign Teen gives you the flexibility to be a teenager without restraints.
Eat the Food You Love With Invisalign Teen
With traditional metal braces, there are certain dietary restrictions for the duration of your treatment. Foods like whole apples, carrots, caramels, and cereal have to be either eliminated or modified to be appliance-friendly. Invisalign Teen utilizes removable trays, so you can enjoy the foods you love without damaging your appliance and extending your treatment time.
Extra Features Included With Invisalign Teen
In addition to all the great benefits of Invisalign, Invisalign Teen also includes additional features to help ensure a smooth, worry-free treatment process.
Worry-Free Aligner Schedule
Invisalign Teen comes with a blue-dot indicator on each aligner. When you wear your aligner for 20-22 hours a day (as recommended), the blue dot will fade to clear to let you know when it's time for the next set of aligners.
At our office, we know you have a busy schedule between school, chores, and extracurricular activities. Invisalign Teen gives you one less thing to worry about during your high school days. It also makes it easy for you to prove to your parents that you're in compliance with your treatment.
Extra Aligners Included With Treatment
If your parents are worried that you might lose an aligner, they can rest easier knowing that Invisalign Teen has you covered. If you accidentally throw out your aligner with your lunch tray or leave it where the dog can eat it, you will have a few additional aligners available as a backup at no additional cost.
---
Learn More About Treatment With Invisalign Teen in Manhattan & NYC
To experience our 5-star-rated orthodontic care, schedule your New Patient Consultation today by calling (212) 262-2948. You may also use our convenient online form. Your appointment includes the following:
Discuss Your Goals
Digital X-Rays
Complete Exam
Discover Your Options
Get Started
During your appointment, we will take the time to explain our treatment process, flexible payment options, and answer any questions you may have. We look forward to helping you achieve your happiest, healthiest smile!