Metal Braces
The Traditional, Effective Way to Straighten Your Teeth
In certain cases, traditional metal braces are the best option for aligning your smile and improving dental health. While they may not be the newest method of straightening teeth, metal braces have made real technological advances in recent years. The way that metal braces are used is not the same as it was 10 or even five years ago. While some of the experiences may be similar, the materials are now stronger and more resilient to standard wear and tear. Dr. Faust offers durable, effective metal braces in Manhattan and New York City, NY.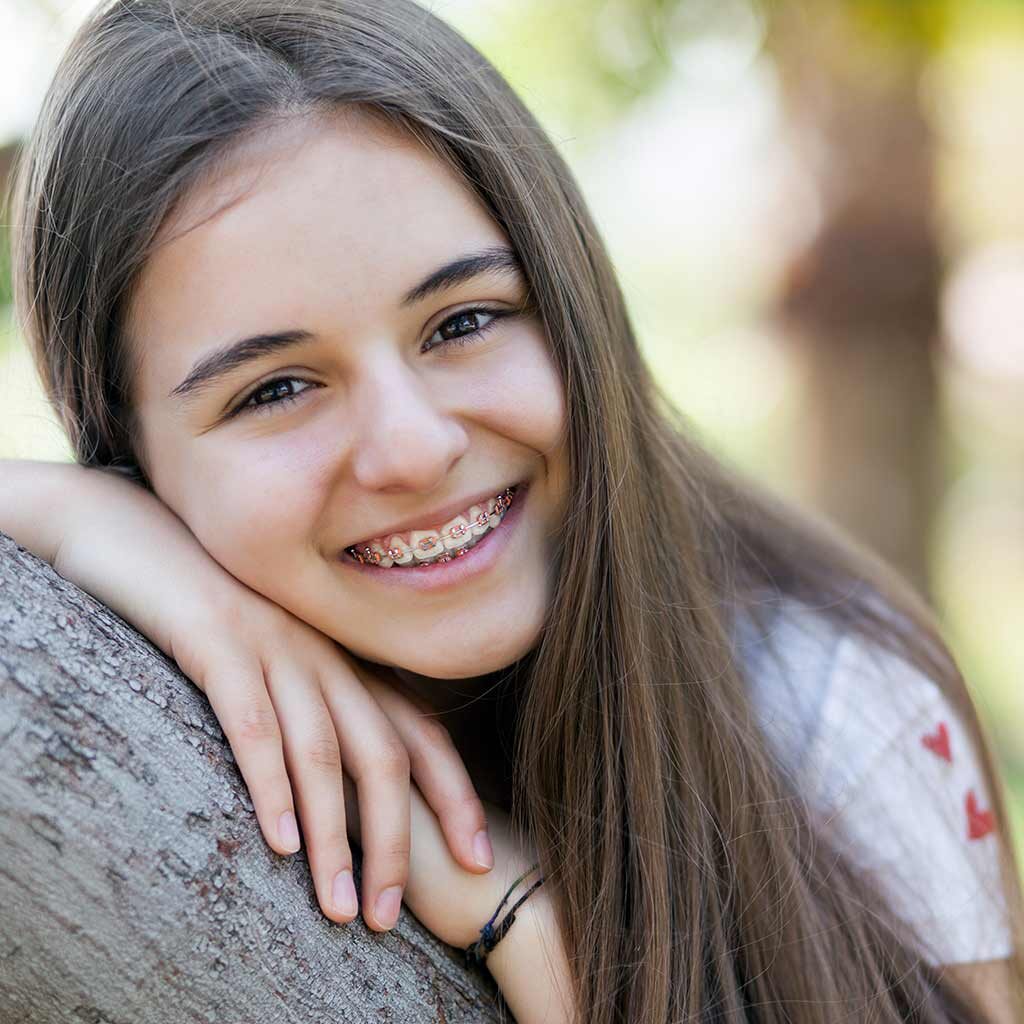 Metal Braces - Tried & True
While there are highly advanced orthodontic treatments that give you faster treatment, nearly invisible treatment, and maintenance-free treatment, there is a reason that traditional metal braces are still around. Their process for aligning your smile and your bite is still incredibly effective. When discreet treatment isn't a necessity, traditional metal braces are still a highly reliable and sometimes preferable treatment option for straightening teeth.
Mix & Match With Metal Braces
The colored bands used with braces are now stronger and stain-resistant. Whether you want to wear your favorite color, show school pride, or represent your favorite sports team, you will get a fun, new look every time you get an adjustment!
Metal Braces Are Sturdy & Effective
Traditional metal braces today are made from stronger materials and use a more effective adhesive. The end result is fewer broken brackets or bands that might otherwise extend the length of your treatment.
At your initial consultation, Dr. Faust will perform a thorough examination to determine if metal braces are the best option for your orthodontic needs. She will also take the time to fully educate you on your options and answer any questions you may have prior to beginning your treatment.
---
Contact Us for Metal Braces in Manhattan & New York City, NY
To experience our 5-star-rated orthodontic care, schedule your New Patient Consultation today by calling (212) 262-2948. You may also use our convenient online form. Your appointment includes the following:
Discuss Your Goals
Digital X-Rays
Complete Exam
Discover Your Options
Get Started
During your appointment, we will take the time to explain our treatment process, flexible payment options, and answer any questions you may have. We look forward to helping you achieve your happiest, healthiest smile!